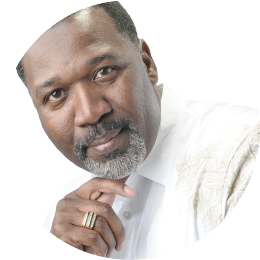 Dr. Mikel Brown is an author, businessperson, and religious leader who live in El Paso, Texas. He is a Licensed Clinical Professional Counselor and Ordained Minister with over 30 years of experience. He has helped people from rocky marriages to rocketing careers. He is considered a real down-to-earth speaker who can make you laugh at yourself and yet serious enough to convince you of the importance and need to change for the better.
Dr. Brown has helped many people achieve success in marriage, business or just overcoming bad habits. He is the President and CEO of CJC Enterprises, Restauranteur and owner and CEO of Power Communications Network, through which he conducts seminars and special events. His much sought after style of communicating and humor has made him a favorite for business conclaves and church conventions.
If you are interested in connecting with Dr. Brown, he is active on his LinkedIn account. You can also follow him on Twitter and Facebook, too.