Dream Makers 99 is a Conservatory of Business & Entrepreneurship, which provides you with a provocative and innovative approach to training business minded people that desire to expand their existing business, start a new business venture or broaden their horizons by creating wealth through business and sales productivity.
Mentorship Connection Program
The Mentorship Connection Program provides ongoing, personal and professional development training and interaction to take your life to the next level. Dr. Mikel Brown's expertise will help you develop the necessary interior qualities to become a better businessperson, father, husband, soldier, friend, etc.
Your strength in life is bolted inside of you knowing who you really are, not in who you are trying to become. When you lose your identity, you lose your strength, and when you lose your strength, you lose your life. Before you were a person, you were given your purpose. Purpose is the inner strength that one has in knowing who they really are.
Dr. Brown's Quote of the Day
1 day ago
Why are there so many unhappy people and disgruntled employees? One reason is that some people took a raise on their job rather than live their dream. You can always get another job but you cannot get another dream. You must decide your pocket or your heart. Dream big for 2018.
Dr. Mikel Brown's new book TURN ON YOUR LIFE, forward by Adrian Griffin, assistant coach of the NBA Oklahoma City Thunder is soon to be released in January 2018. You can get your copy by preordering a copy starting this November. This offer is only available to friends of Dr. Brown. So, take advantage of this discounted price just for you. This book has been simmering for several years, now and it finally ready for release.

IMPROVE YOUR MARRIAGE IN AS LITTLE AS 15 MINUTES A DAY!

Let's face it, every marriage needs a tune up occasionally. This is why this is the one-shop place for you! If you are looking to improve your marital relationship or you are single or divorce and you are looking for information to help you gauge if a particular person is right for you, How to Fix Your Marriage and Before You Say "I Do" books and website is an excellent starting point. Your marriage or search for that right spouse for you will increase exponentially as you probe through Dr. Brown's books, which has helped thousands of couples improve their marriage and singles to celebrate their singleness.

Discover How Your Marriage Can Become More Love Than Labor

72 WAYS TO UNCOVER YOUR HIDDEN WEALTH

Unexpected Treasures gives you 72 motivational triggers to help strengthen you throughout periods of discouragement or mental collapses resulting from prolong battles with unpleasant incidents. Life cradles within its cavity unwelcomed challenges that we all must face without exception. Whether you are trying to get over a divorce, struggling with bankruptcy, battling drug and alcohol addition, depression, or you are experiencing the lack of passion to simply live your dream, Unexpected Treasures will not only inspire you to delve deep within yourself for answers, but will give you the strategies to overcome and ignite the passion in your life once again.

Finding Wealth in Life Where You Never Thought to Look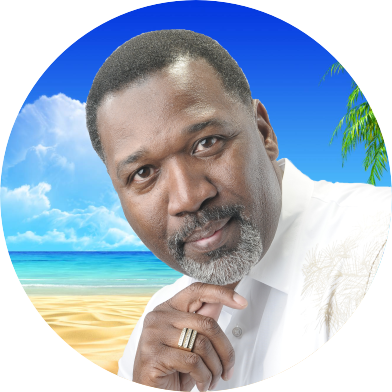 Dr. Mikel Brown is an author, businessperson, and religious leader who live in El Paso, Texas. He is a Licensed Clinical Professional Counselor and Ordained Minister with over 30 years of experience. He has helped people from rocky marriages to rocketing careers.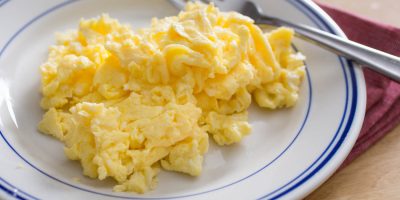 Unscrambled Eggs is the title of my new blog that takes a real life, down to earth and common sense approach to unscrambling the simple subjects and contemplations of current events that others attempt to make complex. I promise to cover subjects from success to failure, marriage and divorce, being on top of the world
Information is Vital to your Success
Get Connected and Stay Connected for the latest news and updates from Dr. Brown and receive my
FREE eBook You Can Think Your Way To Success. It's my gift to you. Keep It, Use It, Enjoy It!